Alternatives To Cardboard Boxes For Ecommerce Sellers
Reading Time:
3
minutes
Cardboard boxes have been and continue to be the most popular form of packaging in use. But that doesn't mean they are the best or only option out there. Here at Davpack, we have a wide range of alternatives to cardboard boxes for you, whether you're a brand-new eCommerce seller or you've been doing it for years. 
Book Packaging and Panel Wraps 
Book packaging, like cardboard boxes, are made from corrugated cardboard, and as their names suggest they are designed for packaging books. However, that doesn't mean that that is what they are limited to. As well as books they are able to accommodate DVDs and a wide variety of other small items that don't require much protective packaging. The benefit of using book packaging over boxes is that they are height adjustable, which means that you can use the same sized packaging for a variety of different sized products whilst still being held securely in place. Using cardboard boxes however, would mean that you need specific sizes for each product or you would need to fill out any empty space with additional packing materials to secure them in place.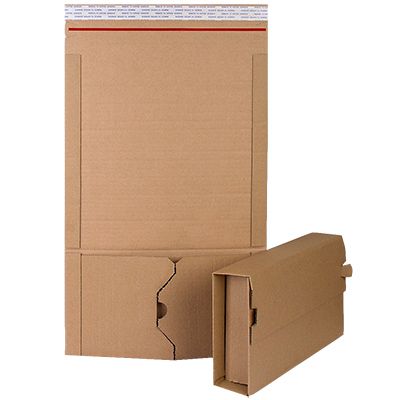 Mailing Bags
When sending things in the post that don't require any protection from impacts and shock, mailing bags are great alternatives to cardboard boxes and a great way to save yourself some money on your packaging. Mailing bags are perfect for keeping your lightweight nonfragile products protected from dust, dirt and if using polythene mailing bags, moisture. The low cost of mailing bags makes them a popular choice for online clothing sellers and as they are self-sealing, they are great for quick and easy hassle-free dispatches.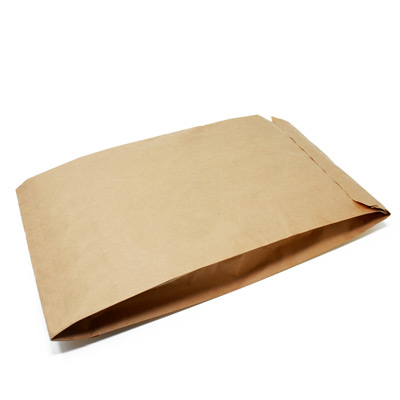 Padded Envelopes
Another of the popular types of eCommerce packaging is padded envelopes, combining an outer envelope with a layer of protective material on the inside, usually consisting of bubble but it can also sometimes be made from paper mesh or corrugated paper. Perfect for items that require light-duty protection, padded envelopes are a quick and easy self-sealing packaging option that gives your items a layer of cushioning without having to add it separately. Another benefit of using padded envelopes is that (providing your product will fit through a letterbox) packing it in a padded envelope is less likely to prevent it from fitting when compared to a rigid cardboard box. This means that more of your orders can be delivered the first time around avoiding the 'sorry we missed you' card and creating a better experience for your customers. 
Postal Tubes
When posting larger paper items such as paintings, prints, posters, maps or large documents postal tubes are the ideal choice. Designed specifically to accommodate rolled up paper products, you won't have to look as hard to find the right size, unlike cardboard boxes. Here at Davpack, we have a variety of different postal tubes but our most popular types are made from sturdy solid board, making them extremely effective and protecting your paper products in transit and as they are secured with end caps at each end they are much easier to secure compared with cardboard boxes that you would need to tape up whilst making sure your items don't unravel.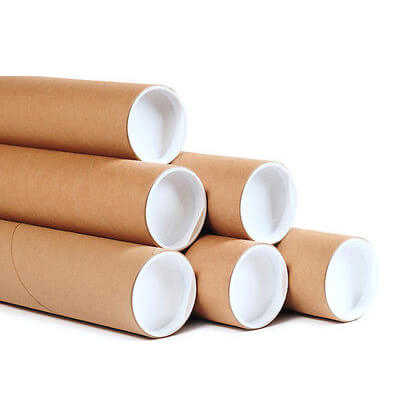 With eCommerce only set to grow in the future, it's important to consider how you can do things differently to get the most from every order, whether it's saving on postage costs, cutting time off your dispatch times or adding more efficient protection to your packaging. If you need some help finding the right alternatives to cardboard boxes, get in touch with us on 01332 821200 or email us at sales@davpack.co.uk.
The following two tabs change content below.
Remy Courtois
Remy has been a contributing author since late 2011, when he arrived at Davpack from a major packaging competitor. Originally a product buyer with many years of specialist knowledge in the fields of custom cardboard boxes and corrugated products, Remy now combines his purchasing and literary skills to maximum effect in our marketing team as a content writer. Born to French and British parents in Nottingham, Remy had a bilingual upbringing and has lived for the past twelve years just South of Paris. He presently commutes twice a month to France but is in the process of re-locating to his birthplace.
Davpack
Latest posts by Remy Courtois (see all)