Choosing The Right Packaging For Your Glass Bottles
Reading Time:
4
minutes
Packaging glass bottles safely and effectively can be a nightmare for many businesses, especially during the Christmas period when supermarkets are stocking up and people are buying more of them as gifts. Glass bottles, if not packaged properly, can be prone to breaking, resulting in a loss of revenue, unhappy customers, mess for your staff to clean up and potentially even injury. For this reason, specialist packaging needs to be used that is both strong and well designed. How you choose to package your bottles will depend on your type of business, how many bottles you need to package and how you wish to present your bottles.
Cardboard Boxes with Dividers

This is probably one of the simplest and most commonly used types of packaging for your glass bottles. Cardboard pieces are slotted together and placed into a cardboard box making individual compartments inside. Each bottle is kept separate from each other with the walls of the inserts providing cushioning between them and preventing impact and clinking during the delivery process. This type of bottle packaging allows for the safe transport of large quantities (they often come with a 6-12 bottle capacity) and are available for various types of bottles, including wine bottles, beer bottles and even jars. Although they might not look as presentable as other types of packaging for your glass bottles, they're probably the most widely used type at a retail level as they offer great protection for fragile items. You may often see this type of packaging with some custom printing and branding, this could be a good option if you're in the retail industry!

Corrugated Protective Sleeving
This type of bottle packaging is designed to encase fragile and irregularly shaped items and is perfect for adding some padding to keep your bottles intact on their journey. Our corrugated protective sleeving is stretchable which gives you a lot of flexibility when it comes to using it on different sized and shaped bottles as it will hug the shape of the product. These sleeves aren't used on their own but pair them with the right cardboard box and you will have a bottle that is well protected for journeys in the post. An added benefit of these sleeves is that they are made completely of paper, so they are 100% recyclable and bio-degradable which makes them a more environmentally friendly alternative to bubble wrap or foam.

Bottle Carriers
Bottle carriers are perfect for enhancing the presentation of beer bottles and are often used by microbreweries or craft brewers to create gift sets with a small selection of their different products. They come with windows at the front that can display the branding of each bottle to allow customers to see exactly what they're getting. The integrated handles make them perfect for the retail environment as they are easy to grab off the shelf and carry. The downside to this type of bottle packaging is that they don't offer much protection, so avoid using them as packaging for your glass bottles when they are being shipped. Bottle Carriers can also be branded, perfect for advertising your business or brand to your customers as well as adding a touch of professionalism and class to your packaging!

Gift Boxes
Here at Davpack, we have a range of gift boxes well suited to enhancing the presentation of bottles to create a great and memorable gift. Many of these boxes come with dividers between compartments, that like standard bottle dividers, help to protect individual bottles from impacting each other but also holds the bottles in the best position in order to keep them presentable for the recipient. It's also a good idea to add some wood wool or shredded tissue paper to your boxes to fill out the empty space which helps to improve the overall look and feel of your parcels but also adding more protection to your bottles as it will provide them with some more cushioning.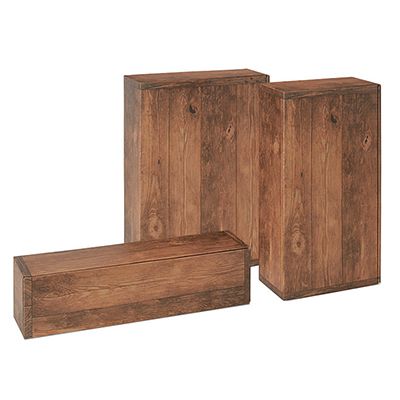 Whichever way you decide to package your bottles, it's important to think about the journey that your bottles will go through in order to keep them intact whilst still being able to present them well. If would like more information on our bottle packaging give us a call on 01332 821200 where one of our team can help you find the right solution for you.
The following two tabs change content below.
Sarah Hickson
With more than seven years experience as a member of the Davpack sales team, there are few who know more about the range of packaging materials we sell than Sarah. She recently left the company to become a full-time mother, but still maintains regular contact with her former colleagues. As well as sharing her own accumulated wisdom and experience on the blog, Sarah is looking forward to passing on stories from the front line of packaging sales.
Davpack
Latest posts by Sarah Hickson (see all)