Getting Your Home Office Set Up
Reading Time:
4
minutes
With the onset of the pandemic, many of us had been forced to work from home, getting our home office set up on the dining room table or on a desk in a spare room. With many businesses implementing home working permanently or at least partially working from home in the future it's important to look at how we can keep our home offices organised for the foreseeable future. A disorganised desk, workplace or room can make it a nightmare to get things done, but luckily there are a few ways to keep everything organised and tidy to help stay productive and motivated. 
Separate Your Everyday Items From Everything Else
Your computer, keyboard, mouse, pens and notepad are all going to be things that you use daily. The likes of Sellotape and blue tack on the other hand, as useful as they are might not be something that you are going to use every day and it is a good idea to keep these somewhere out the way from your everyday items for example in a stationary drawer under your desk. The reason for this is that a cluttered desk and workspace can make it harder to concentrate and when you're at home you are likely to already have a lot more things around you that can distract you. 
Storage & Filing
Pens and paper laying on your desk can quickly get out of control and start taking up huge amounts of space and when it comes to finding what you need, it won't be easy. Instead, keep the stationery you use in a stationary pot to the side and file any important documents away in folders that are labelled and separated by dividers so that you can quickly find what you need to. Additionally, make sure that you have any drawers or cabinets that you need if you have a lot of items that require storing so you can keep them tidy and organised in one place. Check out our range of desk accessories to help get your home office set up and keep your desk tidy and organised!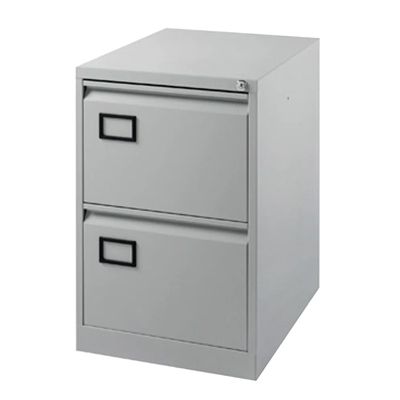 Make Sure You Are Comfortable!
At the start of our time working from home many of us probably made do with a home office set up that included a dining chair (and still do), and while there might not be a problem with them on their own, they are not designed for sitting on for a whole workday. It might seem obvious that while in the office we sit on an office chair, many of us don't whilst doing the exact same work from home. Investing in a good quality and comfortable adjustable office chair can help avoid back problems from not being at the correct height to your screen (your future self will thank you!) To help with comfort and posture you can also look at using laptop or monitor risers, as a rule you will want the top of your screen to be in line with your eye level for the best posture and comfort.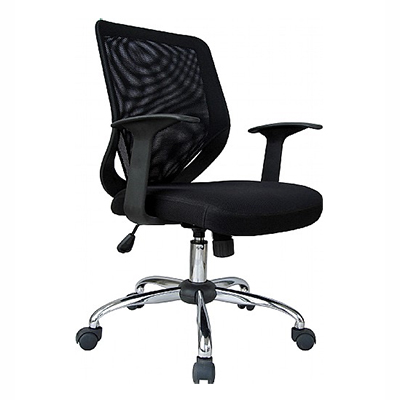 Lighting & Windows
 Making sure that you are near to a window is important when getting your home office set up. Natural light is important not just for being able to see your notepad but also for your mood. If you have ever worked inside a room that did not have a window you will probably agree that it wasn't a pleasant experience. Just make sure that you don't stare out of it all day. Unfortunately, all the days aren't sunny and in winter when it gets dark before 5 you will need to replace that natural light with artificial light and opting for warmer lights over cooler lights will be easier on your eyes and create a nicer working environment. 
Clean Up Your PC
It's not only your desk that will need a tidy up and declutter every now and then. Many of us have all sorts of files and folders clogging up our computers that we don't use. Firstly, have a look through your items and get rid of any that you aren't going to need in the future just like you would with a hard copy. Once you've cleared out everything you don't need, start organising the rest into folders that are labelled well which will make it easy for you to navigate for future use. This isn't restricted to your folders; you can also look to tidy up your desktop shortcuts and emails to get rid of any unwanted clutter.     
If you haven't already got your  home office set up, it might seem like a daunting task to start making changes to what you are used to. However, making these changes and organising your home office is never too late and can help improve your workday!     
The following two tabs change content below.
Remy Courtois
Remy has been a contributing author since late 2011, when he arrived at Davpack from a major packaging competitor. Originally a product buyer with many years of specialist knowledge in the fields of custom cardboard boxes and corrugated products, Remy now combines his purchasing and literary skills to maximum effect in our marketing team as a content writer. Born to French and British parents in Nottingham, Remy had a bilingual upbringing and has lived for the past twelve years just South of Paris. He presently commutes twice a month to France but is in the process of re-locating to his birthplace.
Davpack
Latest posts by Remy Courtois (see all)