Guide To Foam Packaging
Reading Time:
3
minutes
Losing products due to damage in transit is a worry for any eCommerce business, or anyone needing to send items between different locations. Finding the right protective packaging helps to ease these worries by preventing damage to your products in transit. Foam packaging comes in a variety of different forms, but whatever form it comes in, foam packaging is an excellent choice for offering great levels of protection for your products at an affordable price without adding extra weight to your parcels. 
Foam Rolls
Foam rolls are one of the most widely used choices of foam packaging out there and they are extremely easy to use. Foam rolls are very flexible and can be used to wrap a wide variety of items no matter how awkward the shape. As they are supplied on large rolls of up to 300m long you can simply add more layers for higher levels of protection if needed and can choose from thicknesses from between 1-4mm.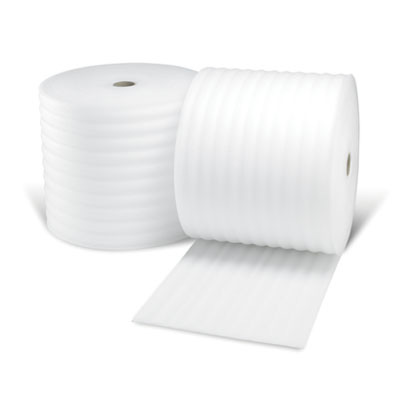 Egg Box Foam Packaging
If you're looking for something that's heavier duty and will fill out your box quickly, then these foam inserts are an ideal choice. Made from individual sheets of foam 25 or 30mm high, these foam inserts allow you to encase your products in a thick layer of protective foam within your boxes. Many are already suitable for our postal boxes, but they can also be cut down to shape if needed to make sure that they fit snugly into your boxes to provide the best protection possible.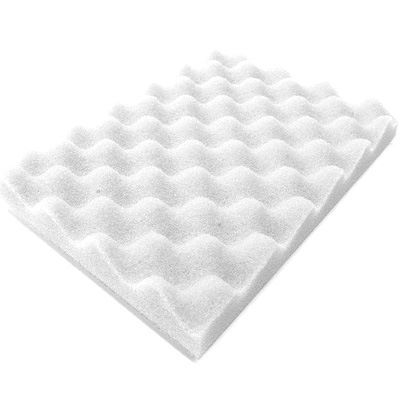 Foam Bags
Ideal for the lightweight protection of postal products, foam bags are a simple and easy way to add foam protection to your delicate items. This form of foam packaging is quick and easy to use as all you have to do is put your items in the bag and seal with tape, helping you to get your orders out the door quickly, making them a popular.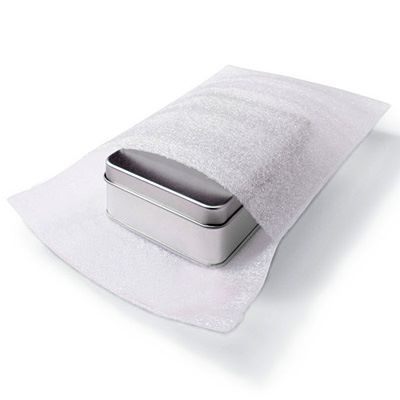 Pick and Pluck Foam 
Our pick and pluck foam sheets are an ingenious way to get off the shelf foam packaging that can be customised to your products. Each foam sheet is pre-scored into cubes, allowing you to cut out the right number of cubes to fit your products in. This can be done with for a variety of products and more than one sheet can be used for taller products to ensure maximum coverage and protection.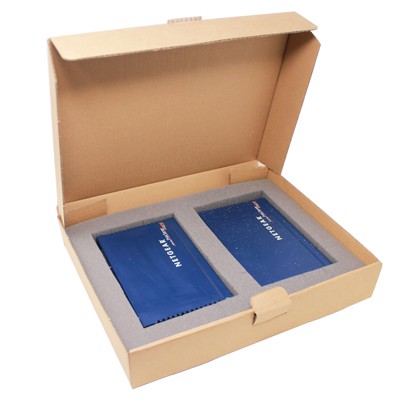 Foam Lined Boxes
Our foam-lined boxes are a popular choice for eCommerce sellers that need to send high-value fragile items via the post. Composed of postal boxes with built-in foam protection, foam-lined boxes offer a sturdy outer package with a thick layer of shock-absorbing foam to keep their contents safe. As the protective foam is built into the boxes, they are a quick and efficient way for packing rooms to speed up their packing processes whilst offering great levels of protection for fragile postal products.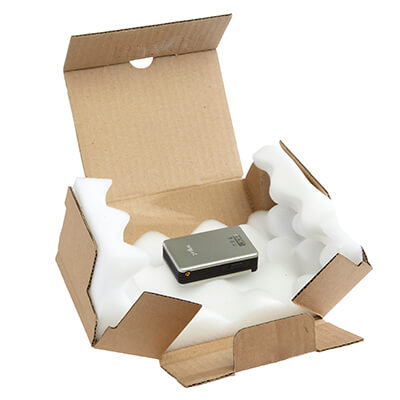 With eCommerce on the rise, foam packaging is getting used more to ensure that products arrive at their destinations in one piece, and with its incredible ability to absorb shock, great value and lightweight profile, it's easy to see why. Here at Davpack, we have a wide range of choice of popular foam packaging products to keep your products protected.
The following two tabs change content below.
Rick Stanford
Rick has been a salesman in the packaging supplies business for more than thirty years. Now semi-retired, he divides his time between tending his allotment in north Devon, getting depressed at the continuing travails of his home-town football club Macclesfield Town, and sharing his considerable experience and knowledge with the readers of the Davpack blog.
Davpack
Latest posts by Rick Stanford (see all)