How To Prepare Your Business For Peak Periods
Reading Time:
4
minutes
Running a business can be hard work year-round, but at busy periods of the year, it can become much harder. Luckily though there are a few ways in which you can help to prepare your business for peak periods so you can make the most of them and benefit and learn from the experiences. Whilst there isn't a one size fits all solution to these challenges, we believe that the below options will help you to cope better with an increase in demand.  
Anticipate and prepare for an increase in demand
If you have been trading for over a year, then you'll be able to look back at busy periods from the previous year and use this to anticipate what an increase in demand could look like for you. This can help you to plan for ordering everything in you need in advance, from inventory, raw materials, printer ink or even packing tape. Doing this will make sure that you minimise the risk of running out of important items when they are needed the most and ensure that you are always able to replenish stock in the warehouse or on the shop floor.  
Carry Out Maintenance
While ideally, you would have no downtime on essential pieces of equipment, machinery or tools, the reality is that it is inevitable at some point. Carrying out essential maintenance on machines and equipment in quieter periods can allow you to avoid doing it in busier times when they are needed the most. As well as not needing to carry out the actual maintenance work when you are busy, doing regular maintenance out of peak seasons can prevent break downs which could cause many problems if they occur when they are needed the most. 
Hire New Staff
If you're a business that relies on temporary staff for peak periods you might want to consider hiring them before things get too busy. This way they will be fully ready for the busiest periods and can be the most effective rather than having to train them while all hands are needed on deck. Even if you don't rely on temp staff, hiring new staff will be more effective when done in quieter times of the year so that when it is busy, they are working at maximum efficiency without the need of taking someone else off the line to carry out the training.  
Introduce new equipment and tools
Bringing in new equipment, tools of software into your workplace or warehouse can be a great way to make your processes more efficient, increase output and prepare your business for peak periods. Doing this in quiet parts of the year will allow you to train up all your staff on any new equipment, machines, software etc so that it's fully operational when needed the most with minimised downtime.  
Look at new types of packaging
At the busiest times of the year, getting all the orders packed up and out the door can be a challenge, making lead times go up resulting in your customers getting their orders later. Using different types of packaging such as crash lock boxes might not seem like a game-changer, however, they can significantly shorten the amount of time taken to construct and seal them compared to standard boxes making them an excellent way to prepare your business for peak periods. This increase in efficiency can help your packing room get more orders out the door the same amount of time and on their way to your customers. Alternatively, we have a wide range of other quick and efficient packaging solutions such as postal boxes, book packaging and  resealable bags.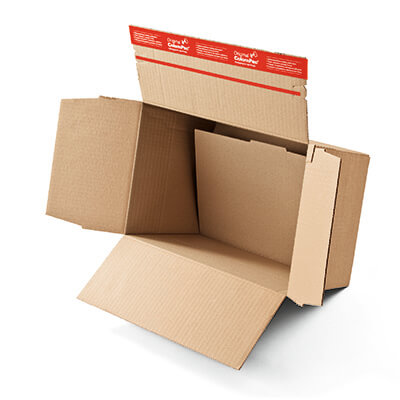 Optimise your packing benches 
Making sure that your packing benches have everything they need is important as it's usually the last step of the dispatch process before it goes out for delivery, meaning that it can become a potential bottleneck for orders. (If you operate from retail premises, don't forget you can also apply the same concept to your tills). Keeping your packing benches well organised and stocked can help to prevent delays and makes it quicker and easier for your packing team to get orders out the door and on their way to your customers. Make sure to keep any cardboard boxes, protective packaging or anything else that will be used for packaging your orders, close by and ready to use. Consider using purpose-built packing benches to give you enough room to work as well as having various attachments for packaging items such as bubble wrap.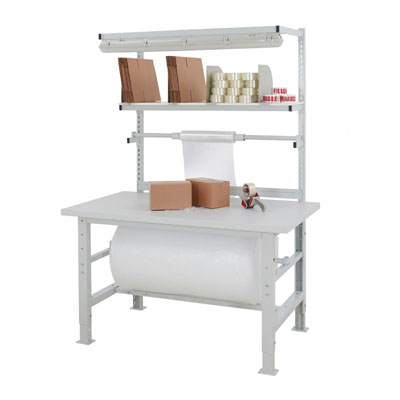 Whether you just want to try one of these things or try them all we hope that it helps you to prepare your business for peak periods and makes things run a bit smoother in your busiest times. And don't forget to analyse what has worked well for you and what hasn't so that you can make changes and improvements in the future. 
The following two tabs change content below.
Sarah Hickson
With more than seven years experience as a member of the Davpack sales team, there are few who know more about the range of packaging materials we sell than Sarah. She recently left the company to become a full-time mother, but still maintains regular contact with her former colleagues. As well as sharing her own accumulated wisdom and experience on the blog, Sarah is looking forward to passing on stories from the front line of packaging sales.
Davpack
Latest posts by Sarah Hickson (see all)